Chancellors Rock offers a variety of outdoor and indoor recreation on-site, plus a range of activities available within a short drive from the farm.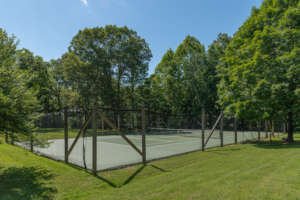 POOL HOUSE RETREAT & GAME COURT
Elegant and welcoming, our three-building complex features the following recreation options:
25 meter pool for swimming and relaxing
Studio for yoga, dance, aerobic exercise, and more
Fully stocked fishpond (equipment available)
Game court for tennis, pickleball, and half-court basketball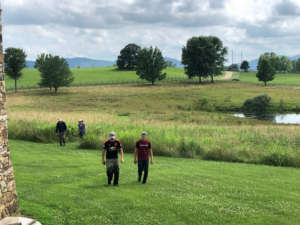 HUNTING & FISHING
Depending on the season, Chancellors Rock offers these sports in a beautiful setting:
Fishing the Rappahannock River or our stocked fishpond
Hunting deer or wild turkey
Skeet shooting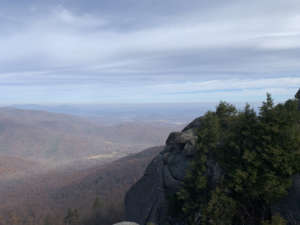 ADVENTURES IN THE GREAT OUTDOORS
From the rolling Piedmont countryside to the soaring Blue Ridge Mountains, Chancellors Rock is the perfect home base for exploring Virginia's natural beauty, including:
Hiking in Shenandoah National Park (we are about 20 minutes from the Old Rag trailhead)
Biking along winding country roads to the charming town of Flint Hill (bring your own bikes and helmets, or let us arrange rentals)
Horseback riding can be arranged at nearby stables – or you are welcome to bring your own horse and use the farm stables
Exploring nearby Luray Caverns
WINING, DINING, & MORE
A short drive down scenic roads will lead you from our farm to some of the best vineyards that Virginia's wine country has to offer, not to mention a wealth of notable restaurants. We're only 20 minutes from the famed Inn at Little Washington, and 75 minutes from the culture of our nation's capital and 40 minutes from Dulles Airport.